Bell has unveiled a very sci-fi mockup of a "concept helicopter." It features some unusual things:
A hybrid propulsion system
Variable geometry rotor tips
Lots and lots of glass
Only a single pilots seat
No physical control.
It's that last one that'll probably cause the most consternation. The pilot is meant to wear augmented reality goggles/visor/glasses/whatever; this will place data screens in front of him in an arrangement the pilot prefers. Control will still be manual, but the choppers onboard AI will presumably be able to track the pilots hands as he manipulates phantom controls.
Sure, it sounds cool, but two issues immediately present themselves:
1: Computer goes goofy. Malware, hacking, power surge, EMP, whatever… this thing seems like a deathtrap if the computer goes down.
2: Phantom controls that exist solely in the computers imagination and the pilots visor… sure, that sounds cool, and is certainly a common enough trope in sci-fi. Witness anytime Tony Stark wants to design anything, for instance. But in reality, your hands and arms get tired. You actually rest on the steering wheel or the yoke or the collective. Additionally, pilots really like to get direct feedback, which seems as yet beyond the ability to reproduce virtually. More, with every bump or jolt, the pilots hands will flail around. In a conventional helicopter, the pilots hands will be constrained by the controls they are gripping. In this one… nothing.
I would suggest a compromise: a set of *basic* physical instruments. Just what the pilot needs to safely fly the chopper. And I'd damn sure stick with physical controls. But… keep the augmented reality for the *secondary* instruments. Navigation, radio, air conditioning, whisper mode, thermal vision, fire rearward missiles… that can be via virtual reality. Instrument panels that are called up with a voice command, and recede when not in use.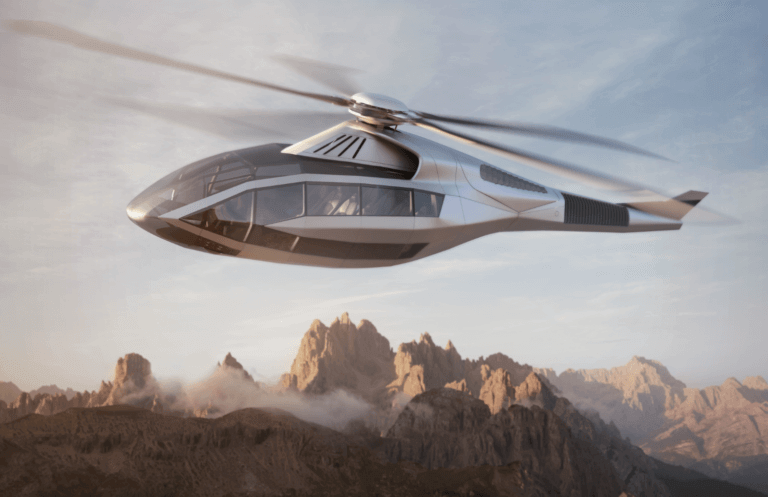 Not at all related: