Military hardware design programs often have code names that are random or nearly so, so you can't figure out what they are if you overhear them. Concepts like "Have Blue" or "Copper Canyon" or "Science Dawn" or even "Silver Bug" are pretty opaque. But every now and then there are concepts like Avro Canada's 1960 idea for a truck capable of carrying and launching two Minuteman ICBMs: "Big Wheel." For once, the name matched the product.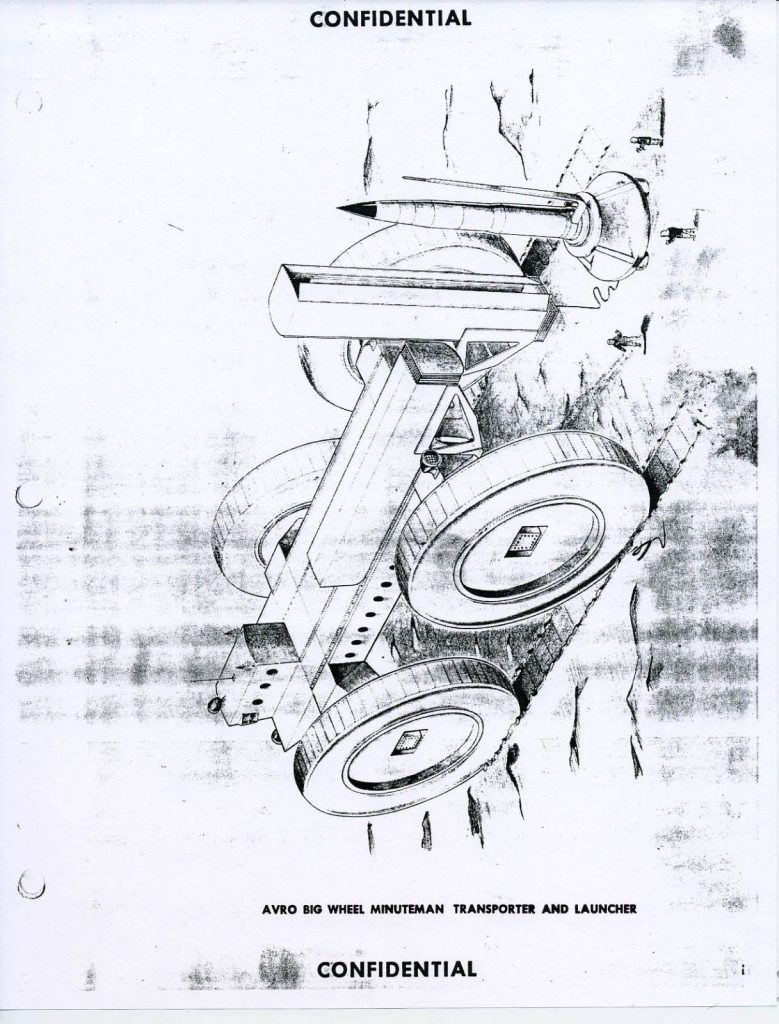 One wonders what sort of career these might have had in the Monster Truck circuit after they became obsolete.
This is a document I scored off ebay a little while back; it arrived and I've scanned it and will include it in the very next APR Patreon catalog. If you'd like a copy, a monthly contribution of as little as $4 will get you the full-rez 300 dpi scan of each months reward documents and diagrams… currently, three documents, one large-format diagram or piece of artwork. That's a buck an item. Give the APR Patreon a look.