There was a delay getting the December rewards out, and a further delay in putting this notification together that the rewards are available… so it might be only a short-ish time before these are gone, replaced by the *January* rewards. So if these look of interest… act fast!
PDF Document: "Design Study for an Air Force Model F-82E Airplane Modified to a Ground Attack Aircraft with Allison XT-38 Turbo Prop Engine," a North American Aviation report from 1948. This was not for a simple engine swap-out… the cockpits were moved forward and the engines located behind them, driving the props with long shafts.
PDF Document: "SAM-D Air Defense Weapon System," a 1973 US Army description document of what would become the Patriot missile system.
Large Format Diagram: a large-format full-color (w/bonus grayscale versions) diagram of the X-20 Dyna Soar. Very detailed and clear. Looks great on a wall (believe me on that!)
CAD Diagram: Boeing Model 853-21 "Quiet Bird" a 1961 design study for a low radar cross section (i.e. stealthy) research aircraft.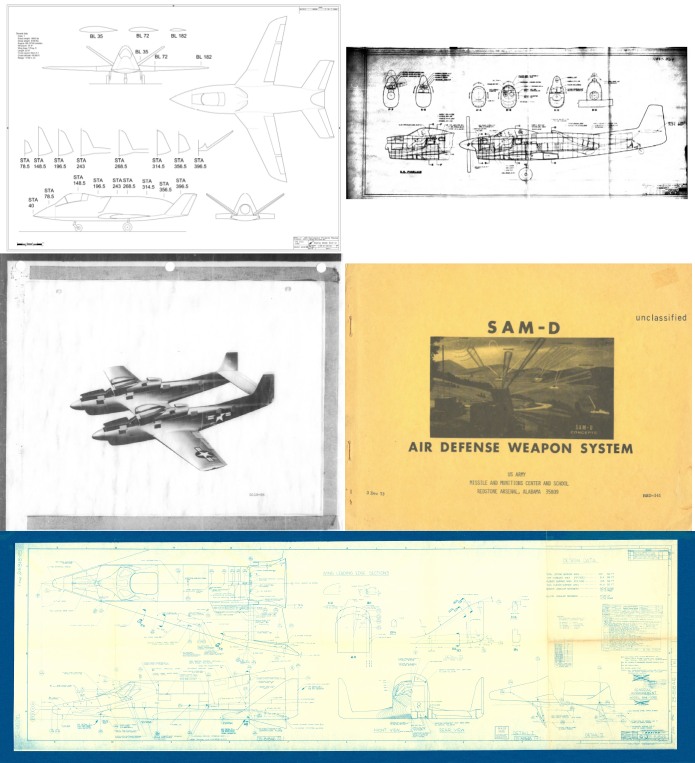 If you would like to access these items and support the cause of acquiring and sharing these pieces of aerospace history, please visit my Patreon page and consider contributing.