Now available… two new additions to the US Aerospace Projects series.
US Bomber Projects #14: System 464L Special
USBP#14 brings together the competitors to Weapon System 464L, the first major effort in the Dyna Soar program. These designs were previously shown individually in prior issues of USBP; here they are brought together, with some updates, as well as a few extra diagrams and a section of diagrams formatted for 11X17 printing. This issue includes info and diagrams of the Lockheed, Republic, General Dynamics, McDonnell, Boeing, Douglas, Northrop, North American and Martin-Bell entries as well as their various booster systems. Also included are detailed diagrams of the ultimate Dyna Soar design, the 2050E.
USBP#14 can be purchased for downloading for the low, low price of $6.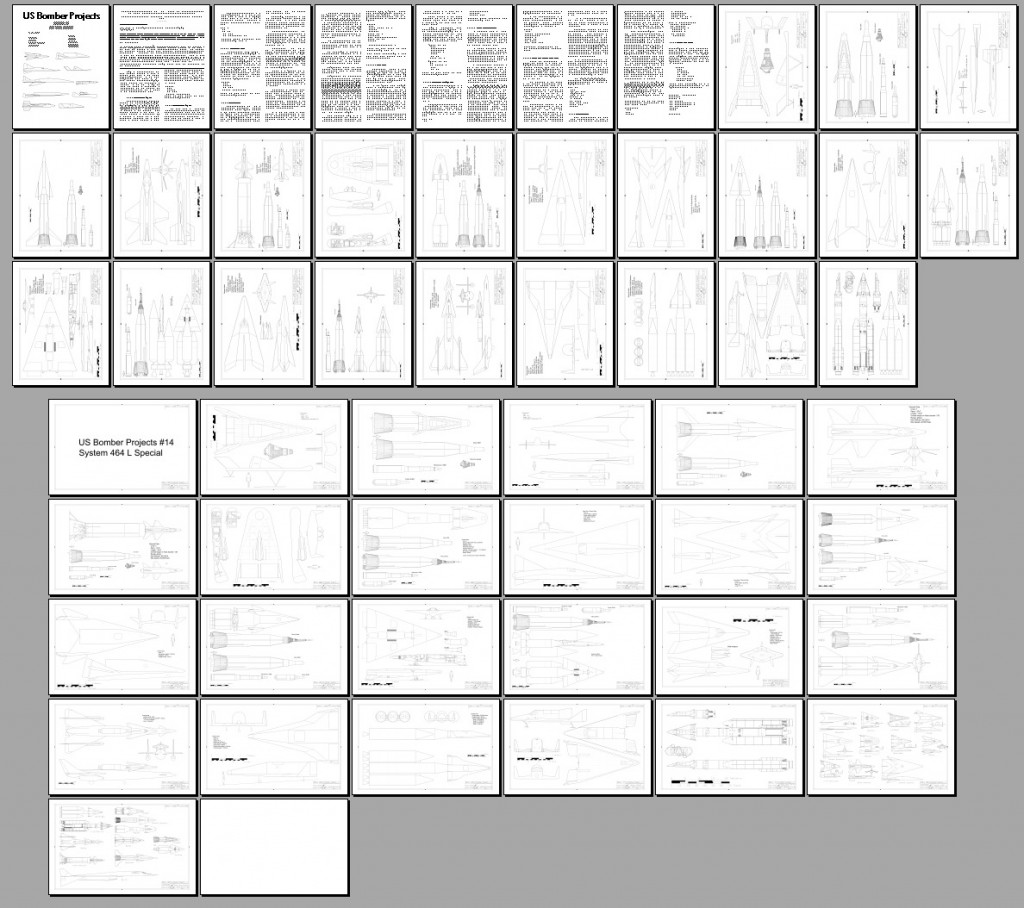 Also available:US Transport Projects #03.
Included in this issue:
Lockheed "Environmentally Responsible Aviation" box-wing jetliner
Martin Commercial Twin-Hull concept from 1942
North American Aviation NAC-60 SST competitor
McDonnell-Douglas Cargo Spanloader
Boeing Model 763-058 "New Large Airplane"
BoMi Passenger Transport Rocket
Lockheed L-152-1 early jet transport with unusual inlets
Aerial Relay System: for when crazy is preferred
USTP #03 can be purchased for download for only $4: